Grid x Generation
Subscribers deposit all the Solar power generated into the community's Centralized Energy Storage System. Using our optimization algorithms, the stored energy is intelligently reallocated back to the Subscribing households - which receive substantially all of the Solar power generated on the individual plots for any given year.

GXG Energy closed-loop microgrids do not feed any excess Solar power to the utility grid. That said, this is a grid-assisted program, and Subscribing Households continue to stay grid-connected and are fed by the electric utility, mostly during off-peak hours.
We are here to supplement the grid power supply, and not replace it.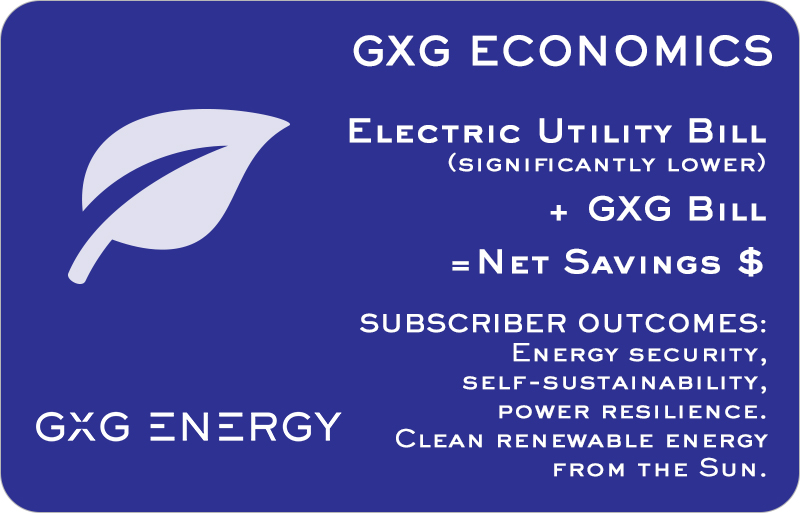 Smart Community Microgrids
GXG Energy combines the benefits of large-scale Solar generation & Energy Storage,
– WITH –
A bespoke system that matches our Subscriber's exacting household energy needs.
EXPERIENCE
COMMUNITY POWER AGGREGATION